5 Reasons to travel to Puerto Vallarta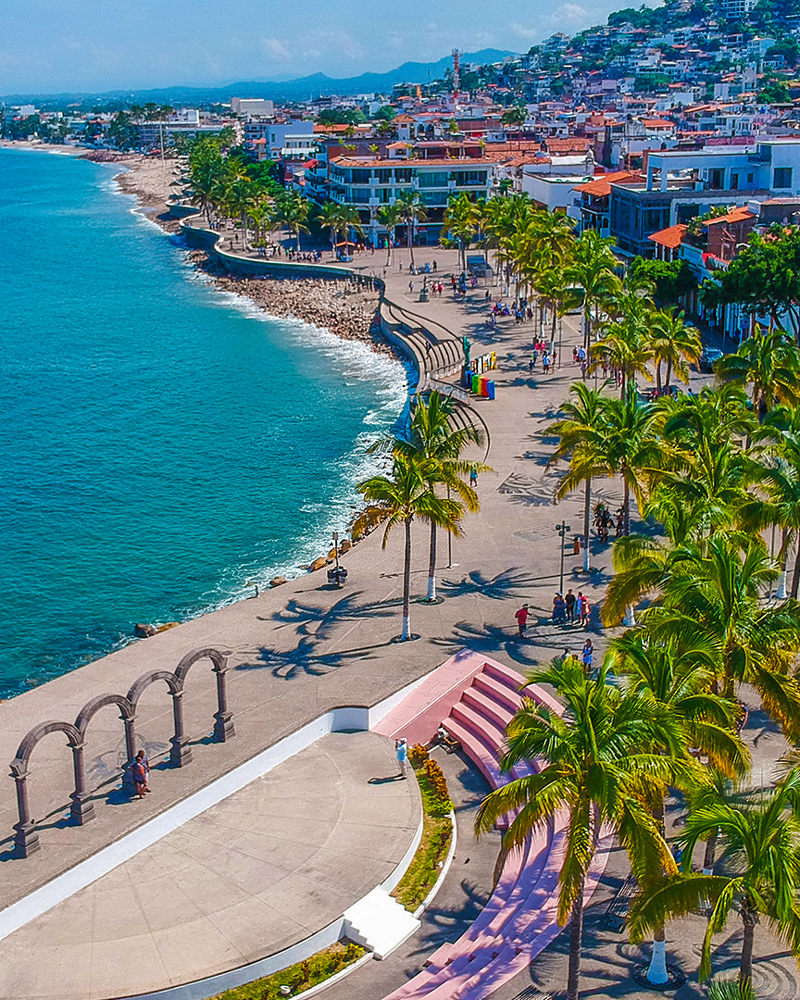 Nestled between the Sierra Madre Mountains and the Pacific Ocean, Puerto Vallarta is a captivating destination that offers a perfect blend of natural beauty, vibrant culture, and endless activities. If you're contemplating your next travel adventure, let me give you five compelling reasons why choosing Puerto Vallarta as your destination is an excellent idea.
Beautiful Beaches:
Puerto Vallarta boasts some of the most breathtaking beaches in Mexico. From the popular Playa de los Muertos to the secluded Playa Las Caletas, there is a diverse range of beaches to suit every preference. The soft golden sand, crystal-clear waters, and stunning sunsets create an amazing beach experience. Whether you're looking for relaxation, water sports, or beachside dining, Puerto Vallarta has it all.
While Puerto Vallarta offers a picturesque beach haven, a similar paradise awaits you in Hawaii, where the allure of pristine shorelines is complemented by the freedom of exploring the islands on your terms. Imagine cruising along the scenic coastal roads of Maui or exploring hidden gems on Oahu with the convenience of scooter rentals. This seamless mode of transportation not only adds an element of adventure to your Hawaiian escapade but also allows you to discover secluded beaches and breathtaking vistas effortlessly. So, whether you're captivated by the idea of beachside relaxation or thrilled by water sports, scooter rentals in Hawaii offer the perfect means to enhance your beach experience and make your vacation truly unforgettable.
Ecotourism Opportunities:
Nature lovers will find plenty of opportunities to explore Puerto Vallarta's natural wonders. The region is home to lush jungles, hidden waterfalls, and diverse wildlife. Take a guided eco-tour to discover the Marietas Islands, a protected marine reserve, or go on a thrilling zip-lining adventure through the Sierra Madre Mountains. Puerto Vallarta's rich biodiversity and stunning landscapes make it a paradise for eco-enthusiasts.
Vibrant Cultural Scene:
Puerto Vallarta is known for its rich cultural heritage and lively arts scene. The city's historic center, known as the "Zona Romantica," is filled with charming cobblestone streets, vibrant art galleries, and traditional Mexican architecture. Explore the local markets to find unique handicrafts, taste authentic Mexican cuisine at the numerous restaurants, and witness captivating local performances that showcase the region's rich cultural traditions.
Water Activities:
With its ideal coastal location, Puerto Vallarta is a haven for water enthusiasts. The Bay of Banderas offers a playground for various activities such as snorkeling, scuba diving, paddleboarding, and fishing. Embark on a whale-watching tour during the winter months to witness these majestic creatures in their natural habitat. For adrenaline junkies, there are thrilling water sports like jet skiing, parasailing, and surfing to get your heart racing.
Warm Hospitality:
The warmth and friendliness of the local people in Puerto Vallarta is unparalleled. Known for their genuine hospitality, the locals make visitors feel right at home. Whether you're exploring the city, interacting with the locals, or dining at a local restaurant, you'll experience their genuine warmth and welcoming nature. The local culture values family and community, making your travel experience even more memorable.